Patented, PCT applied. A helmet become a speaker by the bone conduction communication system.
Joint development: West Nippon Expressway Maintenance Kansai Co. Ltd.

2 way usages (the bone conduction speaker&the microphone will rotate 360 degrees)
(1) Transmit and receive voice by placing oscillator in front of your ears.
(2) Helmet becomes a speaker by placing the oscillator to the helmet. Feature of A-hum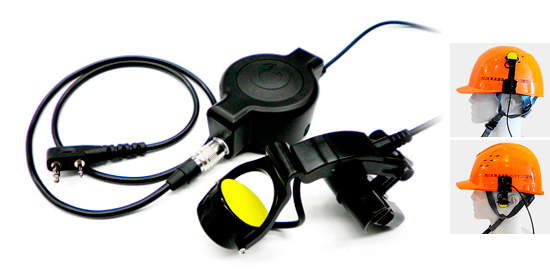 ---

●The helmet becomes a speaker, allowing clear communication under the noisy environment.
●People near you can hear, thus optimum for receiving the operational instruction and the danger signal.
●Not troublesome of wearing the conventional headset.
●Excellent durability by employing the water and dust-proof bone conduction speaker & microphone.
●Communication is possible without covering the ears while listening to the environmental sound.
●Communication is possible by wearing the ear plugs under the noisy environment.
●Bone conduction microphone only picks up the vibration of the skull of a speaker, thus not affected by the environmental noise.
●Easily attaches to the edge of a conventional helmet. (sliding method)

■Optimum under noisy field.
●Road construction/maintenance ・civil engineering work ・Harbor facilities・ Airport/Airline operation

【upcoming product】Design/specification may be changed.


---

・Under preparation.